Archives:
Organization:
Presenting:
Chelmsford Glass Works and Byam Match Company
When: Sunday, April 8 from 2:00 until about 3:15 p.m.
Where: Barrett-Byam Homestead
About the Speaker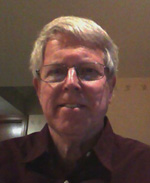 Fred Merriam is an appointed member of the Chelmsford Historical Commission, is a board member of the Chelmsford Historical Society, and manages the websites for both organizations. His published historical works include:
History of Chelmsford 1910 to 1970, 2011
History of the Chelmsford Fire Department, website, 2013
Images of America, Chelmsford Revisited, 2014
Ocean House, York Beach Maine, 2015
Images of America, North and West Chelmsford, 2016
Mr. Merriam has been a resident of Chelmsford since 1971, has a life-long interest in photography, and since being invited to join the Historical Commission to build their website in 2003, a passion for local history.
Following his presentation, a newly created historical project will be demonstrated by members of Girl Scout Troop 63112. They created a Chelmsford Town Tour of Historical Sites and Open Spaces for town residents and visitors. In addition, working with Center Elementary School teachers, an offshoot of this project will now allow third graders to use a mobile device on their annual Third Grade Scavenger Hunt. The online form provides them with historical information and the ability to record their answers to questions online.
---
Annual Dinner Meeting
When: Saturday, May 5, from 4:00-6:30 pm
Where: Barrett-Byam Homestead
Enjoy a catered buffet of Italian food prepared by Mr. Jack's Catering of Billerica in our Ralph Parlee Agricultural Center.
The highlight of the evening will include the presentation of the Guardian Award, an award given each year by the Society to a person or organization best exemplifying the Chelmsford Motto "Let the Children Guard What the Sires Have Won."
---
| | |
| --- | --- |
| | See photo albums of past events on our photo sharing site SmugMug. |
---