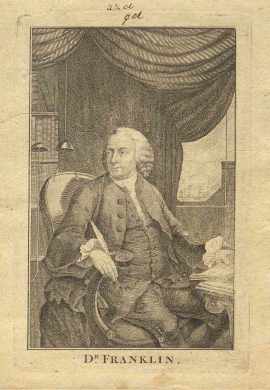 Asenath Manning was born June 29, 1791, to Jonathan and Martha Manning of Chelmsford, Massachusetts. His book of penmanship was done in the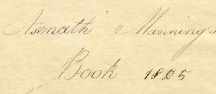 year 1805, at the age of 14. And, one might say, He had a, "very fine hand!"
Ben Franklin was not only known for flying kites but was also known for his witty sayings, through which a teacher often taught writing skills.

The sayings collected here, as written by Asenath Manning, represent just a few of his recommendations to the youth of the time. Notice that each saying starts with a letter in the alphabet, beginning with the letter A and ending with the letter Z!
Aƒsert not rashly Asenath Manning.
Bitter reproofs often destroy affection.
Command wisely Asenath Manning.
Defend cautiously Asenath Manning.
Employ time well Asenath Manning.
Fortune is precarious Asenath Manning.
Glorify your Deity Asenath Manning.
Hearken unto truth Asenath Manning.
Infuse with kindness Asenath Manning.
Jest not with sacred things. 1 2 3 4 5
Keep your promises Asenath Manning.
Learn to act justly Asenath Manning.
Modesty is an ornament to Virtue.
Nothing is so certain as death.
Only by pride comes contention.
Pride generally foregoes a fall.
Quiet minds enjoy contentment.
Reason should guide our actions.
Sincerity is the most amiable title.
Truth will finally triumph over falsehood.
Understanding is more valuable than riches.
Vanity is a Disgrace to shining qualities.
Wisdom is more to be desired than gold.
X, at the beginning of words sounds like L.
Youth is the time to prepare for old age.
Zeal in a good cause is laudable in all.